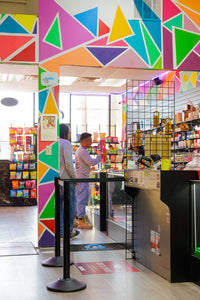 MANDO'S SPOT SMOKE SHOP
Welcome to Mando's Spot, your ultimate destination for smoking accessories and exotic snacks and drinks in Dallas, TX! We offer a vast range of products, including glass pipes, vaporizers, e-cigarettes, CBD products, rolling papers, water-pipes, dab rigs, hookahs, and much more. In addition, we're proud to present an exciting selection of unique snacks and beverages from around the world, featuring delights from Japan, China, Russia, the UK, and South Korea.
Our friendly, knowledgeable staff is always available to help you find the perfect items to enhance your smoking experience and satisfy your taste buds with our exotic treats. At Mando's Spot, we pride ourselves on providing top-quality items at competitive prices, catering to both seasoned smokers and beginners alike. Come visit us today to discover why we're the go-to spot in Dallas for all your smoking and international snacking needs!